EXPERIENCE · GUIDANCE · DEDICATION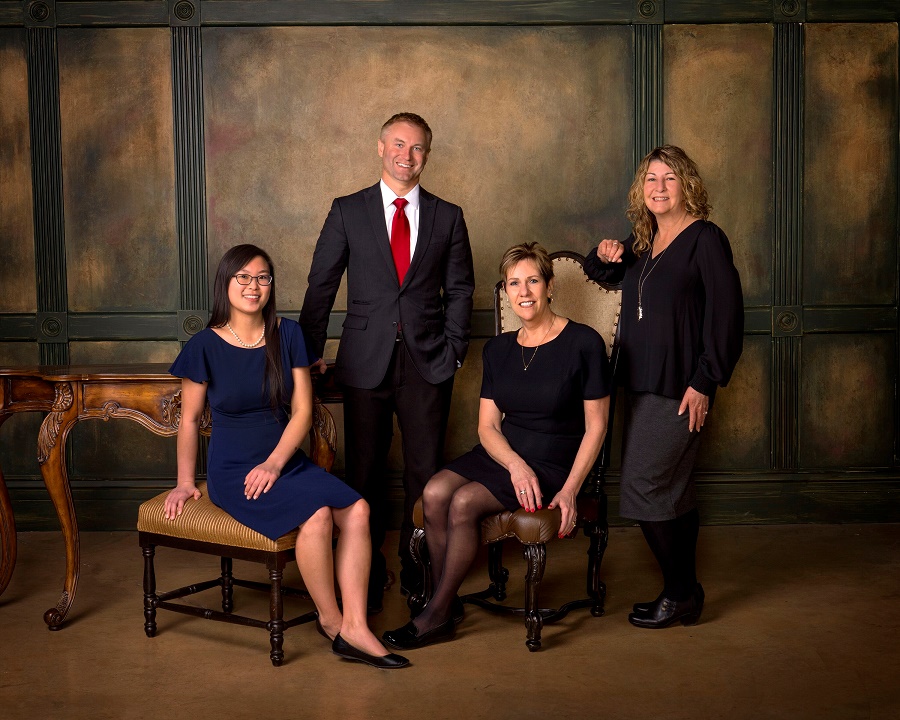 Left to right: Abby Atkins, Client Associate; Chad Lippert, CFP®, CWS®, CPFA, Senior Vice President, Financial Advisor; Bev Coop, Client Associate; Linda Buckman, Cashier, Receptionist.

Welcome to our website. Thank you for taking the time to get to know us a little better. The achievement of financial objectives depends on a disciplined, integrated approach to managing each of the many facets of one's financial life. Lippert Wealth Management believes a client's investments, cash flow, insurance, debt, long-term financial retirement and estate plans should all align in a carefully constructed wealth management plan. Lippert Wealth Management knows the importance of having strategic partners to accomplish clients' comprehensive wealth plans. Through D.A. Davidson & Co., we partner with other professionals in wealth planning, retirement planning, investment management, estate planning and more. Please explore our website to learn more about our team and how we can help you and your family.
In the News:
November 13, 2020 - D.A. Davidson Market Report, Chad discusses Charitable Giving Options
October 30, 2020 - D.A. Davidson Market Report, Chad discusses Retirement & Gifting Limits for 2021
October 16, 2020 - D.A. Davidson Market Report, Chad explains Montana Medical Savings Accounts
September 18, 2020 - D.A. Davidson Market Report, Chad discusses the stock market and presidential election
August 24, 2020 - D.A. Davidson Market Report, Chad discusses recent IRS notices
July 24, 2020 - D.A. Davidson Market Report, Chad discusses some first steps on the loss of a loved one
June 19, 2020 - D.A. Davidson Market Report, Chad explains potential financial assistance for college students from the CARES Act
April 10, 2020 - D.A. Davidson Market Report, Chad Discusses Details of CARES Act
March 27, 2020 - D.A. Davidson Market Report, Chad discusses buying during a Bear Market
August 9, 2019 - D.A. Davidson Market Report, Chad and daughter Ella discuss digital assets
July 19, 2019 - D.A. Davidson Market Report, Chad and daughter Sally talk about Montana Medical Savings Accounts
December 23, 2018 - Lippert, Preston earn honors at D.A. Davidson
August 3, 2018 - D.A. Davidson Market Report, Chad and daughter Gwen, Chad discusses how to save for college using 529 Plans
May 25, 2018 - D.A. Davidson Market Report, Chad and son Ty talk about kids' earning and saving in their family
Lippert Receives Tom Scott Award for Leadership Excellence from Leadership Montana, April 2018
Acceptance Speech-Lippert Receives Tom Scott Award for Leadership Excellence, April 2018 - (video)
Lippert Recognized in Billings' Top "40 under Forty" List
Announcement from MSU: Chad Donates through the Montana Endowment Tax Credit